Adding a gazebo or wood pavilion to your lawn can be a great way to extend the living and entertaining space on your property. But after the pavilion has been set up in your backyard, it's important to landscape around it to make it look truly complete. Here are some tips on how and what to plant around your wood pavilion: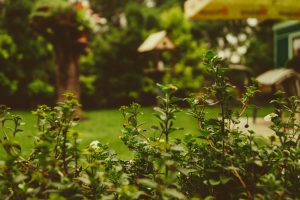 Think About Plant Height: If you'd like to obscure the railings or borders around your wood pavilion, plant shrubs or grasses that will grow tall, such as tufted hair grass or eulalia grass. On the other hand, small perennials that grow back every year can give your border gardens a nice pop of color without obstructing the view.
Raised Beds for Small Flowers: If you prefer smaller plants to shrubs, bushes, or grasses, think about installing raised beds that offer appropriate drainage but require minimal maintenance. Annuals that can be changed out each year with different colors or varieties are well suited to raised beds.
Mix and Match Textures and Colors: The best landscapes showcase a variety of colors and textures, so play with mixing up flowers and shrubs with ornamental grasses to achieve the desired effect. For example, black-eyed Susans will look wonderful near Shasta daisies, phlox, or coneflowers.
With a little bit of greenery and bright flowers, your new wood pavilion will look even more welcoming and ready to enjoy.