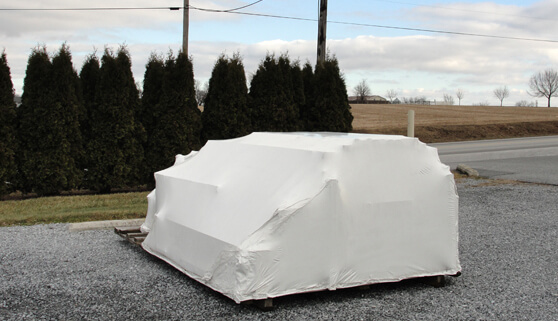 Gazebo Depot is capable of shipping any Gazebo, Pavilion, Pergola or any structure anywhere in the U.S. & Overseas. We will deliver your Gazebo in a kit form on pallets, banded together and wrapped in weather proof wrapping with curbside delivery via motor freight.We can stack a structure free standing for easier homeowner access to offload as well. Our staff will track your Gazebo from the time it leaves the warehouse until it arrives to you with the freight company contacting you 24hrs. in advance to give you a window of time for delivery.  It is important that the customer have 2-4 people depending on the size of the structure awaiting the truck to offload the pallets or free stacked structure.

We can also deliver your Gazebo fully built on a flatbed as long as the site is accessible and your Gazebo is no wider than 12'. All larger sizes are a mandatory site assembly requirement. There is an additional cost for this type of delivery.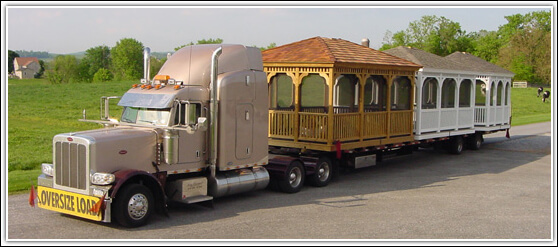 In some States we offer a complete "Start to Finish" program where we can build your Gazebo, deliver the Gazebo to your site and have our professional crew assemble your Gazebo for you. Pricing on this package will vary depending on the size of the Gazebo Structure and options on your Gazebo that are selected and the distance of where we go to assemble. The site where your Gazebo is being installed must be pre-prepped and level and ready to go when the crew arrives.